OK, I'm officially old as I'm now in double digits for the number of Moodle Moots I have attended. Having just returned from the UK Moot in Manchester.
And for once, this Moot was local to me.  As always, it was great to catch up with familiar friends and faces from the UK and across the globe.  It's been an interesting few years for Moodle, especially since the organisation has become more commercial in both its thinking and its operations and this was evident in the opening keynote by Moodle founder, Martin Dougiamas.  He now has to worry about paying the wages for some 70+ staff alongside building the worlds best LMS and nobler efforts such as figuring out how Moodle as an entity can help solve bigger worldwide humanitarian problems.  Not a small feat.
Here are my top 3 highlights from the keynote.
Moodle Workplace is almost operational, with some really amazing features coming to Moodle core over the next few releases
Deeper integration with H5P
The possibilities of embedding quiz questions in other content (formative).
The group photo proved challenging, due to the sheer amount of Moodlers in the audience, if you look carefully you can find me! This just shows you just how popular Moodle is, so if there are any doubters as to Moodle's dominance in the UK LMS space, just take a look below:
My Pico Presentation:
This year I presented a short pico presentation on MoodleCloud theming, using CSS.  I'm not sure anyone understood why I presented this so let me briefly explain.  With MoodleCloud, users cannot install themes, and some users complain that they struggle to make MoodleCloud look good.  So I thought it would be good to show just how far you can go with CSS on a standard Moodle theme, and prove the cloud critics wrong.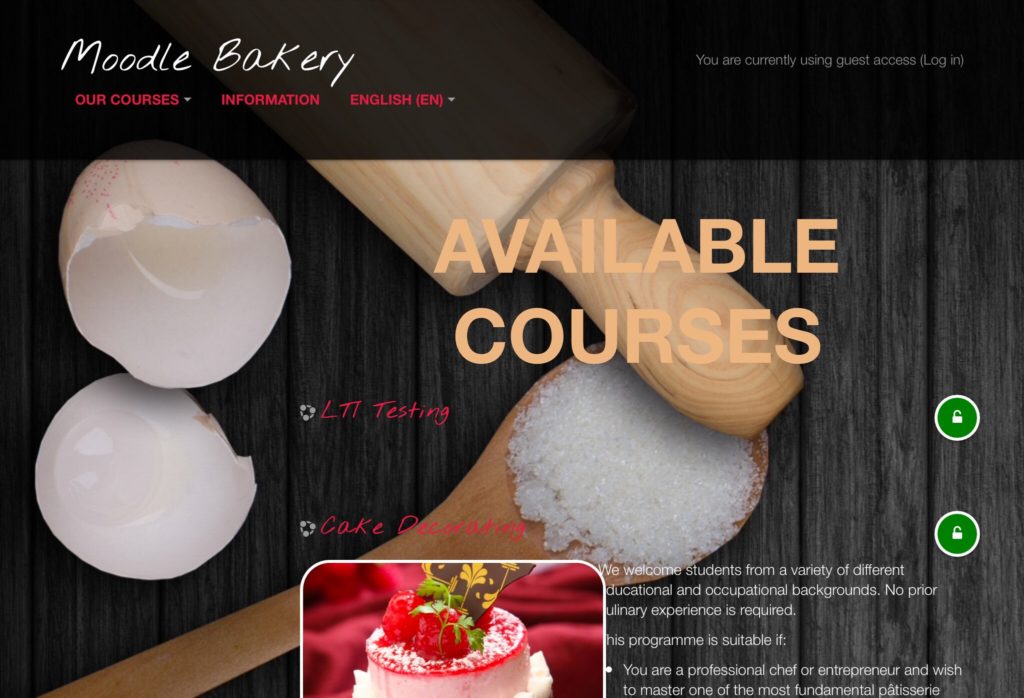 The slides will become available shortly via the Moot website (I think).
Partners and exhibitors:
All the usual crew attended the 2019 Moot, however, not all of the UK partners had a stand, which I found quite interesting. Anyhow, my friends at Titus Learning were there in full force and it was great to meet the newest UK Moodle Partner, eThink Education.
The presentations:
As always, I attended a range of presentations delivered by other Moodlers, in particular, I found the Moodle app presentations extremely useful.  The Open University delivered a fair few of these.  The guys at Weizmann Institue of Science showcased some amazing things they have been doing with Moodle that improve the student experience, which is refreshing to see.
One of my main criticisms of a Moodle Moot (and many of the attendees ), is that there is too much focus on making Moodle better for educators, teachers and administrators.  And not enough focus on the student.  Maybe we need to get students and end-users there next year.
Take a look at the wish list below, these are what was suggested.  Notice how the focus is on the Moodle backend, and not on the front end. I think we need a more student-centric focus personally but as the majority of the audience were admins, developers or teachers, then I can understand why.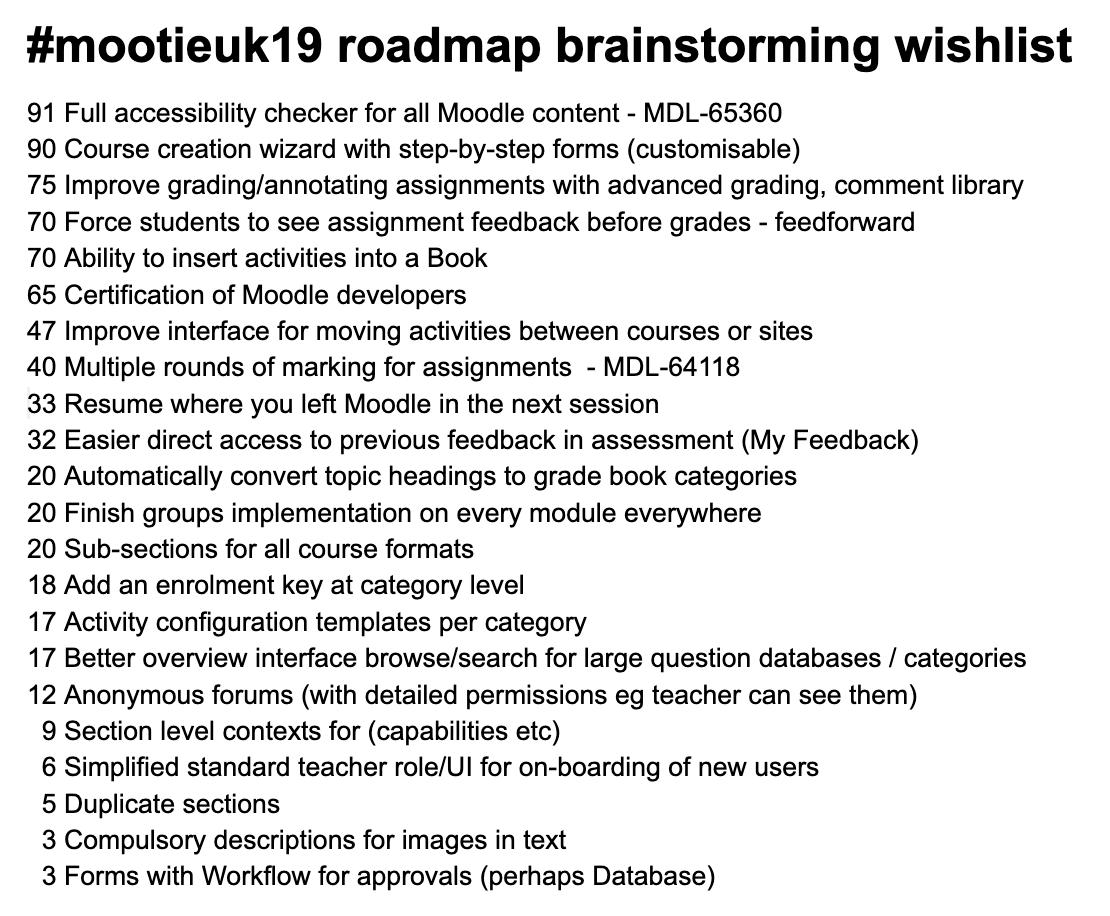 The Moodle party!
As ever, the party was great fun. Who doesn't like free beer, live music, trapeze artists and entertaining Monkey people?  Just check out the twitter stream with hashtag #mootieuk19 to see what I mean.  Each year my hangover seems worse than the last.
Final thoughts:
Moodle Moots are amazing,   I've come back with a stack of new ideas and enthusiasm, now all I have to do is find the time to implement some of them.
There is a global Moot this year in Barcelona, and it's extremely tempting.